Fire & EMS Responses
---
Archive of Emergency Responses
S. James Street House Fire
Wednesday, September 6, 2023, the Waukesha Fire Department received a 911 call about a house fire in the 100 block of James Street in Waukesha, Wisconsin.

S. West Ave. Apartment Fire July 2020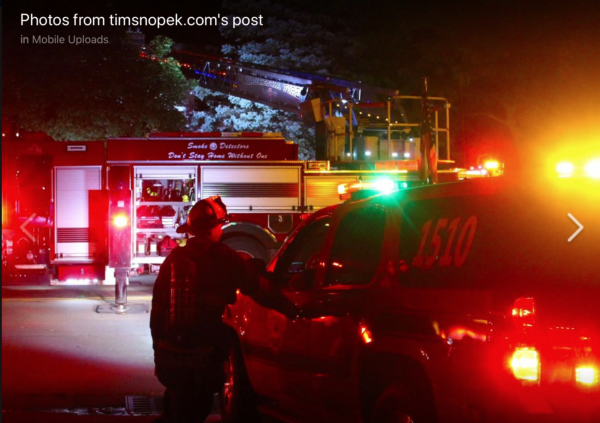 One Rescued From Waukesha House Fire, Officials Say Authorities said an apartment resident called 911 after reporting the smell of smoke in the building Sunday night on S. West Ave.

Stillwater Circle Fire July 2020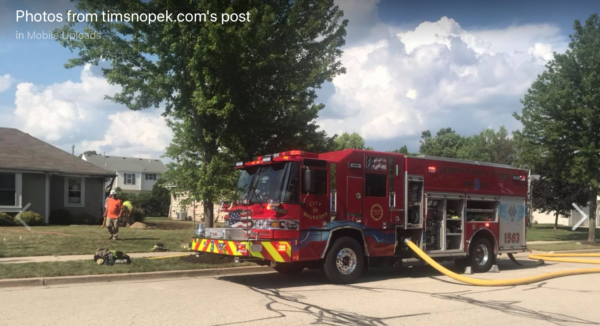 Waukesha Firefighers 'Saved Multiple Homes' Monday  Authorities say aggressive work by Waukesha firefighters Monday prevented a blaze from spreading in the 90-degree heat.

October 17, 2018 Fire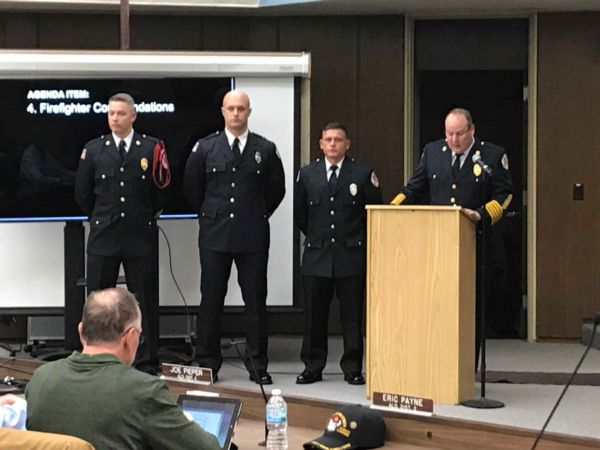 October 17, 2018 was a usual night for the fire fighters of the Waukesha Fire Department. At 12:17 a.m. an alarm rang out for a reported fire in an apartment. Dispatcher alerted all five of Waukesha's strategically located fire stations.

November 2017 RiverCrest Apartment Fire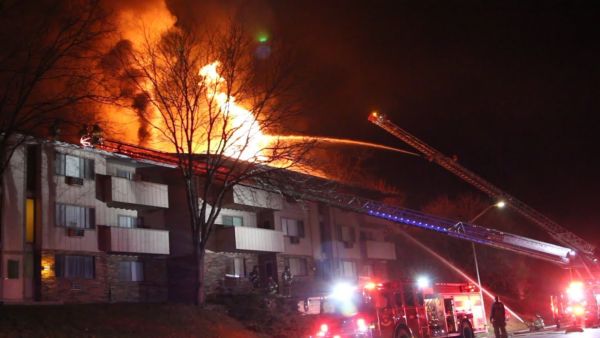 November 27, 2017 Waukesha Fire Department received an alarm of a structure fire around 12:17 a.m. Units responded to 728 W. St. Paul Ave., which is a occupied 20 unit apartment building.  The building is built on the east side of W. Saint Paul Ave on a step slope. Front of the building exposes three levels, the back side of the building is a single story.

October 18, 2017 - 10 Year-old award for saving father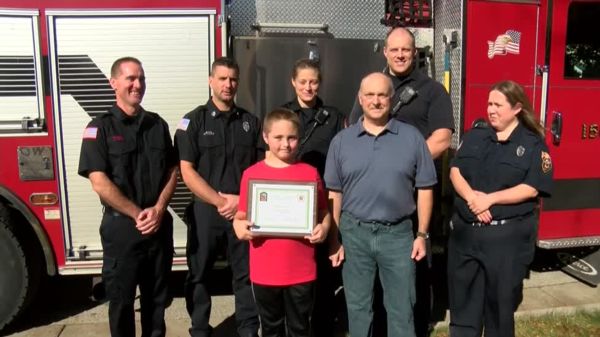 MILWAUKEE (CBS 58) -- A 10-year-old's quick thinking during a family emergency is being recognized. He's being called a hero by many.  10-year-old Ryan was awarded the Waukesha Fire Department Citizen Commendation Award.  Last month Ryan called 911 when his Dad fell off a ladder while putting up a basketball hoop.

January 2017 Fracaro's Lanes Fire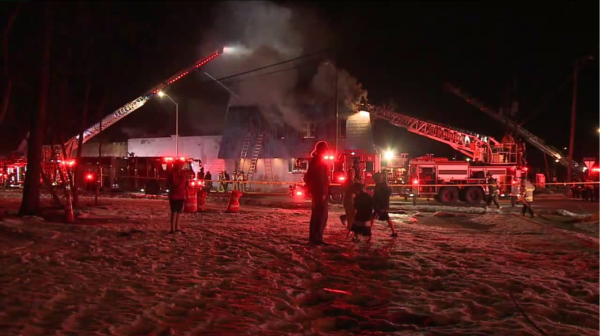 January 1, 2017 Fire at historic Fracaro's Lanes, Waukesha Wisconsin. Waukesha Fire Fighters received an alarm of a structure fire on New Year's Day around 9 p.m. The building is located at 1430 Whiterock Ave.  This bowling alley and family business dates back from 1933 to the present, with several additions and remodels throughout the years.

March 2010 Grain Bin Rescue
March 16, 2010 Waukesha Fire Department received a request from Wales-Genesee Fire Official for a Special Service Team response for victims trap attempting to extinguish a grain bin fire.  Fire fighters from the City of Waukesha Fire Station 5 with high angle and confine space rescue equipment responded.

December 2005 - Wisconsin Ave. Church Fire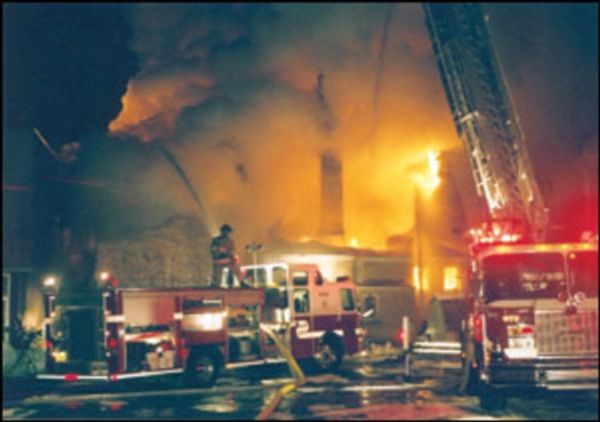 December 4, 2005 Waukesha Firefighters received an alarm of a structure fire at 413 Wisconsin Ave.  This address is the Evangelical Reformed United Church of Christ.  This is a typical stone-and-brick church built in 1891 and approximate size is 10, 000 square feet.  The church did not have fire alarm/detection system.

Page Last Updated: Sep 08, 2023 (11:30:00)