PFFCOAS Donations to Christmas Clearing Council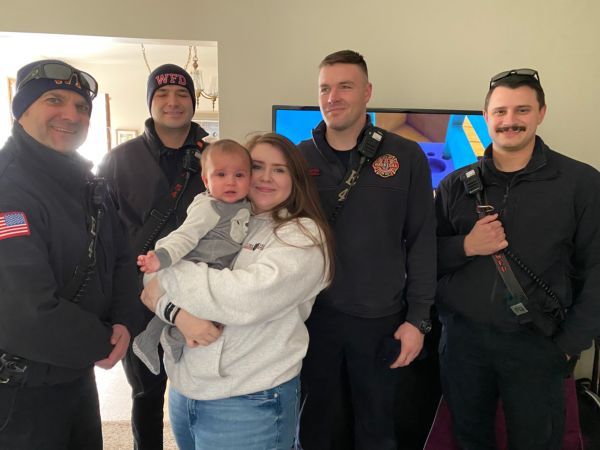 The Mendoza family receiving Christmas Gifts from funds donated to the Waukesha County Christmas Clearing Council.
The members of the Waukesha Fire Department and IAFF Local 407 Waukesha Professional Fire Fighters donated funds through the Professional Fire Fighters for Community Outreach and Safety. The funds collected are to support the Waukesha County Christmas Clearing Council. For 2019, we were able to sponsor a total of 32 kids from 26 different families in the City of Waukesha, & raised $3099. We're excited to say that this is our biggest year yet, as it's the most money we've raised, and the most families that we've sponsored over the past 10 years that we've participated. We had more than 65 people donate, with 26 members and their families that shopped for gifts for the kids. This program is amazing and we feel priviledged to be a part of it.
More Information:
Shift 2 - Station 4